Explaining Rory McIlroy's split-handed 'pump' golf swing drill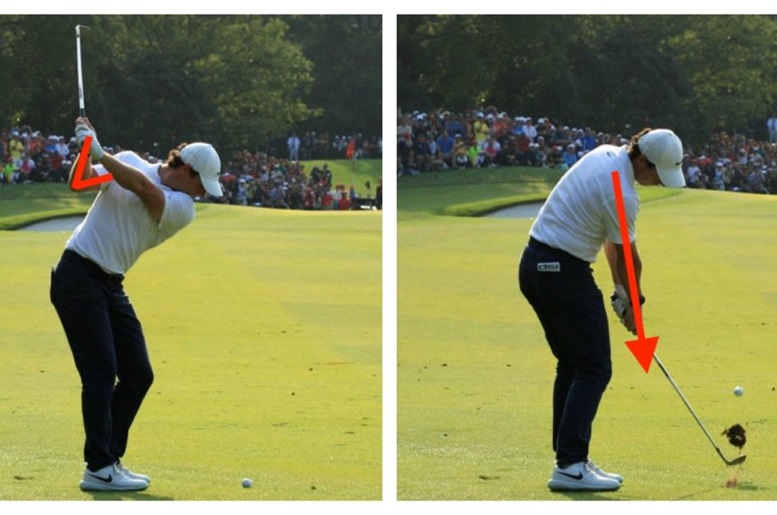 Rory McIlroy is playing some of the best golf of his career so far, and proved as much again over the weekend. His win at the WGC-HSBC Champions was his third WGC title so far this season — enough for Brooks to begin looking over his shoulder, perhaps? — and after the event, Rory said that his game felt just as it did back in his two-major winning 2015 season.
"It's definitely up there. I've had some great seasons. 2012, I won five times. That's still the most I've ever won in a calendar year. I won four times in 2014, four times in 2015…But the last 18 months, I've been very settled. I've been comfortable with everything, my game, my equipment, my body's been healthy, or healthier. It's actually — I struggled with some back problems in my early 20s, and knock-on-wood, my body feels as good as it ever has at 30. I'm excited for the future. I feel like this year compares to 2014, 2015, but I don't see any reason why I can't go ahead and have an even better year next year."
What's the secret to his success? There's been a lot of them, of course, but as I wrote earlier this year: Rory has made some subtle, but important, tweaks to his golf swing that have brought him to the next level.
Over the weekend, we got a glimpse into one of the drills Rory uses to improve his swing.
The drill itself is pretty foolproof: You grab the club normally with your lead hand, putting your trail hand at the bottom of the grip, and begin making swings. Your goal is to get both arms as straight as possible, as soon as possible in the downswing.
That's why Rory's doing it. To feel like his right arm is straightening in the downswing and compressing the ball, which in turn helps his chest face towards the target at impact and improves his downswing sequence.
This drill is straight out of the Pete Cowen school of thought, who teaches Henrik Stenson and has helped Rory McIlroy in the past, which focuses on using the arms to apply lots of pressure onto the golf ball.