This cheat sheet will tell you whether your ball position is messing up your golf swing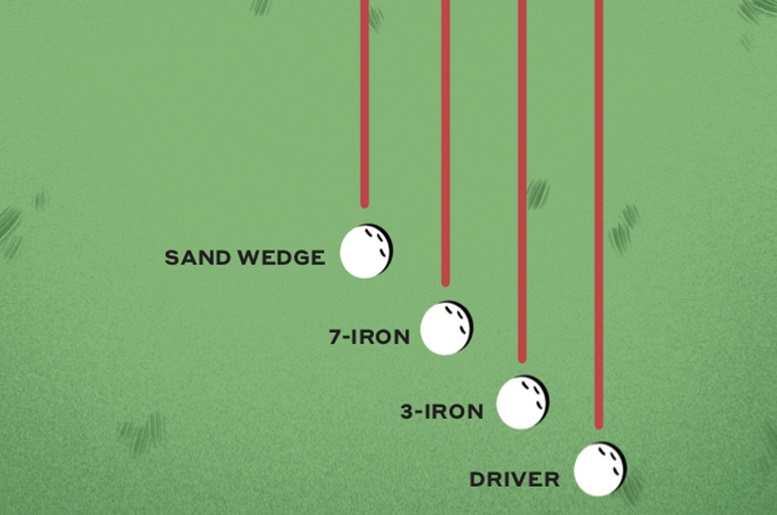 Glossing over the fundamentals has always been a popular trend among recreational players.
Professional golfers and elite amateurs, on the other hand, are out there every day sweating the small stuff. They understand that their setup is one of the few things they can easily control, and even a little tweak can often prove to be the difference. Just ask four-time PGA Tour winner Marc Leishman.
"I recently realized in practice that my stance was too narrow, which changed my ball position and messed everything up," he says. "Once I figured that out, everything changed. It was a simple change, but it's been a very, very productive one."
Leishman's small adjustment helped him to a top-10 finish at the WGC Match Play earlier this year.
From Middle to Left Heel
Every golfer's swing is different, of course, but a basic rule of thumb is that the farther up in your stance the ball is, the more you'll hit up on it, while the farther back it is, the more you'll hit down on it. The chart below is a good starting point. The ball position with the driver should be farthest forward, just inside your left heel, then move progressively farther back until you get to your wedges, which should reside squarely in the middle of your stance.