Tiger is ready to 'turn the page' on more than just 2021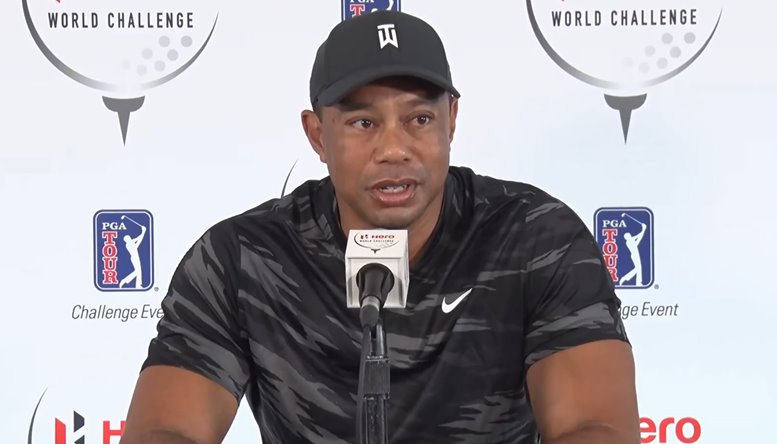 The world has always been more interested in what Tiger Woods does, rather than what he says. It was the major championships, the record-breaking performances and, yes, the high-profile brushes with infamy that have captivated.
It was nice to get his thoughts on tying Sam Snead's all-time PGA Tour victory total or collecting his 15th Grand Slam title, but the truth is, Tiger has made an art out of using a lot of words and not really saying much. It's what happens when you spend a lifetime answering questions, particularly questions that don't have easy answers.
Never has this been truer than on Tuesday at Tiger's own Hero World Challenge. For the first time since Woods crashed his Genesis SUV, across a median and into a twisted wreck in late February, he walked into an interview room.
He spoke for 40 minutes and covered a wide range of topics – from when he might play on the PGA Tour again to the chilling disclosure that there were "conversations" while he was in the hospital about amputating his injured right leg – but it was the walk that spoke volumes. Well, the walk and the smile.
It was the easy smile he used to flash when times were good and he was relaxed. It spoke to where the soon-to-be 46-year-old is both professionally and personally.
But initially it was the walk.
Anyone who studied the images of Woods' mangled SUV following his single-vehicle crash or read the comments from his doctors likely envisioned a much different scene of wheelchairs and hospital beds and, if everything went well, crutches.
There was plenty of that.
"This one's been much more difficult," admitted Woods, who had endured at least 10 different surgeries on his back, legs and knees before February's crash. "Those operations were one thing, that's one level. Then you add the back, that's another level. And then with this right leg, that was … it's hard to explain how difficult it has been just to be immobile for the three months, just lay there and I was just looking forward to getting outside."
Woods went on to tell his story of recovery. From the hospital bed his family fashioned for him in his South Florida home, to eventually having someone wheel him outside.
"I could feel the sun. That was like a milestone," he smiled.