Troon international celebrates prolific strart to 2022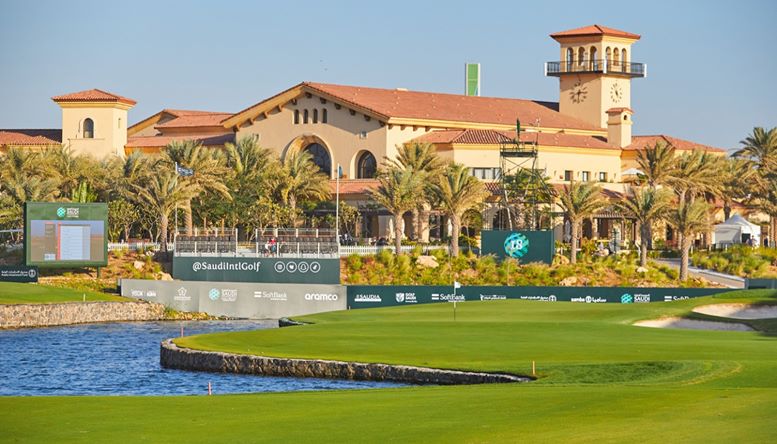 Troon International, the international division of Troon, has started the year by welcoming several top-tier tournaments to its respective venues' repertoires. In the coming weeks, four Tour events will take place at three Troon International locales. These include Yas Links Abu Dhabi for the DP World Tour season opener and Rolex Series event; an Asian Tour event at Royal Greens Golf & Country Club; as well as two back-to-back tournaments at Al Hamra Golf Club again on the DP World Tour.
As the world's largest golf management company providing services in agronomy, operations, and marketing, Troon congratulates its international teams and respective ownerships for collectively playing host to the world's best tournaments and golfers alike.
Today saw the first of those events get underway, the Abu Dhabi HSBC Championship, which officially kickstarts the DP World Tour golf season. Held at Yas Links Abu Dhabi for the first time in the tournament's history, the $8m Rolex Series event is one of the highest calibre tournaments on the DP World Tour International Schedule. The season starter in Abu Dhabi features a star-studded field, namely Collin Morikawa of the United States, Rory McIlroy, Viktor Hovland, Tyrrell Hatton, Lee Westwood, Tommy Fleetwood, Shane Lowry and Ian Poulter (all Team Europe Ryder Cup players).
Mark Chapleski, Executive Vice-President of Troon International commented, "The team at Yas Links Abu Dhabi has worked hard to make sure that not only the players competing but also those fans visiting will enjoy the very best experience. Troon International has been involved with hosting this tournament for 14 years following the highly successful tenure at Abu Dhabi Golf Club and credit must go to Matt Waters and Corey Finn, and the entire team at Yas Links Abu Dhabi for their continued efforts to deliver an exceptional tournament on exceptional playing surfaces."
The first weekend in February sees Troon International host two tournaments on the same weekend, a historic first for the organisation. The first being the PIF Saudi International powered by SoftBank Investment Advisers, which will be held for the first time on the Asian Tour at Royal Greens Golf & Country Club, led by Mostapha Mneimneh and David Blair.
The second is the inaugural Ras Al Khaimah Championship presented by Phoenix Capital, which will also take place between 3rd – 6th February at Al Hamra Golf Club and forms part of the DP World Tour's four-week "Middle East Swing." Led by Paul Booth and Dindy Macatlang, the Troon-managed Al Hamra Golf Club is not done with one weekend's worth of golf though and will host another follow-up tournament, just seven days later, meaning two tournaments on back-to-back weekends. Following confirmation that the Qatar Masters has been postponed, the DP World Tour confirmed a second $2 million tournament will take place, the Ras Al Khaimah Classic.
"We would like to congratulate and thank our ownerships for their commitment and support to hosting these Tour events which will help our teams propel their respective clubs and destinations, both locally and globally. To start 2022 off by hosting so many significant golf events at Troon venues underscores our unrivalled standards of quality and conditioning and is testament to the hard work that all of our Troon-managed and affiliated courses put in globally, to be chosen as Tour venues.", said Mark Chapleski.
To find out more about Troon International, please visit: https://www.troon.com/family-of-brands/troon-international/